Karate Ontario
2004 COACH OF THE YEAR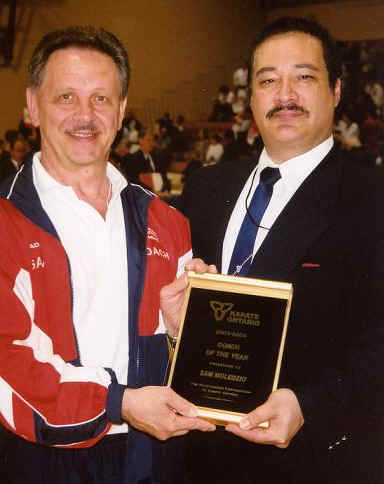 Photograph courtesy of Dick Grant.
Sensei Sam Moledzki, past President of Karate Ontario, is presented with "Coach of the Year" award for the 2003/2004 season by current Karate Ontario President Sebastian Pirrone at the first Grand Prix Karate Ontario Tournament held at Humber College North Campus, June 6, 2004.
Sensei Moledzki is one of the senior provincial coaches (8 member coaching staff) for Karate Ontario and a senior technical committee member for the association.