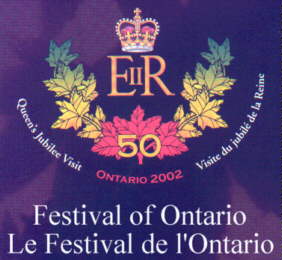 Wednesday, October 9th, 2002
National Trade Centre
Toronto, Ontario, Canada
Karate Ontario (as members of the Sport Alliance of Ontario), led by President Sam Moledzki (also President of Shito-Kai Canada), was proud to put on a karate demonstration at the Festival of Ontario. The Festival was held to celebrate the visit of Queen Elizabeth II to Canada on the occasion of her Golden Jubilee.
Click on the links below to view images...
Invitation ( English / French )
Welcome Message from the Premier of Ontario ( English / French )
List of Exhibitors
Map of Route walked by the Queen