Headquarters of the World Shito-ryu Karate-do Federation
1-7-24 Higashi Benzai, Asaka shi
Saitama ken, 351-0022, Japan
Phone: [81] 48 465-5769
Fax: [81] 48 466-8496
E-mail: shitokai@pastel.ocn.ne.jp
Website: www.karatedo.co.jp/shitokai/wskf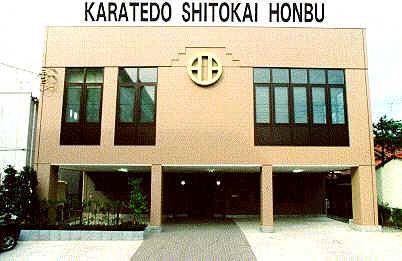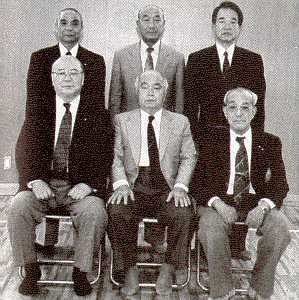 WSKF Executive Members
Front Row: (L-R) Sensei Sakio Ken (President-WSKF); Sensei Mabuni Kenei (Soke-Governor-WSKF),
Sensei Tsujikawa (Vice-President-WSKF).
Back Row: Sensei Murata (Vice-Chief Director-WSKF), Sensei Hisatomi (Chief Director-WSKF),
Sensei Imanishi (Vice-Chief Director-WSKF).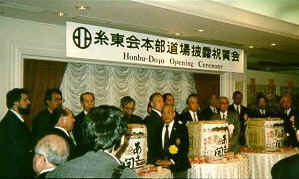 1997 Official Honbu Dojo Opening Ceremonies that included special guests such as
Yamaguci Gosei Sensei (USA-Goju-ryu), Tanaka Sensei (JKA), etc..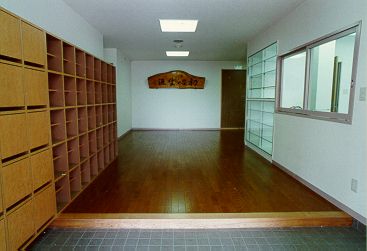 Main Entrance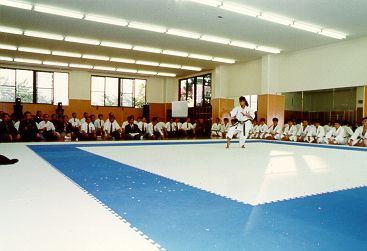 Dojo Area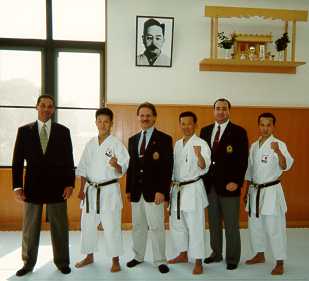 World Champion Hasegawa brothers
(L-R) Tony Rivera (Dominican Republic), Sam Moledzki (Canada), Jose Luis Calderoni (Mexico)
with the Hasegawa brothers (World Karate-do Federation and World
Shito-ryu Karate-do Federation Team Kata Champions).